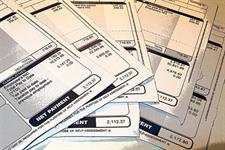 Average salary of charity executives rose 3.6% last year, report says
[ad_1]
The average salary of leaders of charities has increased 3.6% in the past year, according to the latest figures.
Acevo's Charitable Leaders Organization Salaries and equality 2021 The report shows that the median annual salary received by the more than 1,000 people who responded was £ 58,000, up from just under £ 56,000 last year.
The survey found that the median salary of charitable leaders in Scotland had risen by almost £ 6,000 to £ 47,832, while in Northern Ireland the figure was up almost £ 1,500 to £ 53,489 .
But median wages in England have fallen by almost £ 2,000 over one year to £ 65,901.
Acevo said it was encouraging to see that nearly nine in 10 respondents said they did not need to cut their pay due to the coronavirus pandemic.
The researchers found that the gender pay gap fell from 12.1% in favor of men last year to 7.6% in the latest study.
This is only the second time since 2013 that this figure has fallen below 10%; the figure was what Acevo called a 3.8% anomaly in 2017.
The gender pay gap recorded by the 2013 study was 18.6%.
Acevo said last year's study showed that female business leaders who took part in the survey were more likely to lead smaller organizations than their male counterparts, while men were more heavily represented in medium and larger organizations.
This trend is "less evident in 2021", according to the study.
The report says there is a "risk of appeasement on key governance issues" during the recovery from the pandemic.
He found that the proportion of charity executives who said they had no formal review of their salary on a regular basis had increased by 10 percentage points year-over-year to 49 percent, while the proportion who reported having an up-to-date job description decreased by six percentage points. at 69 percent.
But he also revealed that 60% of those polled believed their board of directors put their well-being first, up from 54% last year.
"As the sector rebuilds itself better, it is more vital than ever that boards provide strong professional frameworks to support leaders," the report said.
Only seven percent of study participants said they were from a BAME background, which Acevo said was too low a proportion to indicate broader trends. However, the membership body said the number of BAME executives participating in the study has increased and it will continue to monitor the data over time.
The survey showed that 43 percent of respondents said they plan to address ethnic diversity on their boards, with just a quarter saying they are satisfied with the diversity there.
Vicky Browning, CEO of Acevo, said: "The past year has presented many challenges for charities and their leaders, so it is encouraging to see that satisfaction levels remain high, that most CEOs did not need to reduce their wages as a result. pandemic and that 75% of those surveyed still expect to work in the sector in five years.
"We were encouraged in 2020 to see an increase in the prevalence of regular salary reviews and up-to-date job descriptions; however, this year's data shows a drop in those numbers, which is of concern.
"While the challenges the industry faces as it recovers from Covid-19 are significant, organizations will only be able to rebuild better if boards of directors focus on these key governance processes that empower leaders to do the greatest possible difference.
"It is extremely important to prioritize the well-being of the CEO and professional / personal development to ensure that communities and charitable causes work with and to continue to access the best possible service. "
The survey, which was supported by Scottish and North Irish charities Acosvo and CO3, was conducted between March 19 and May 6 and drew 1,080 responses.
[ad_2]