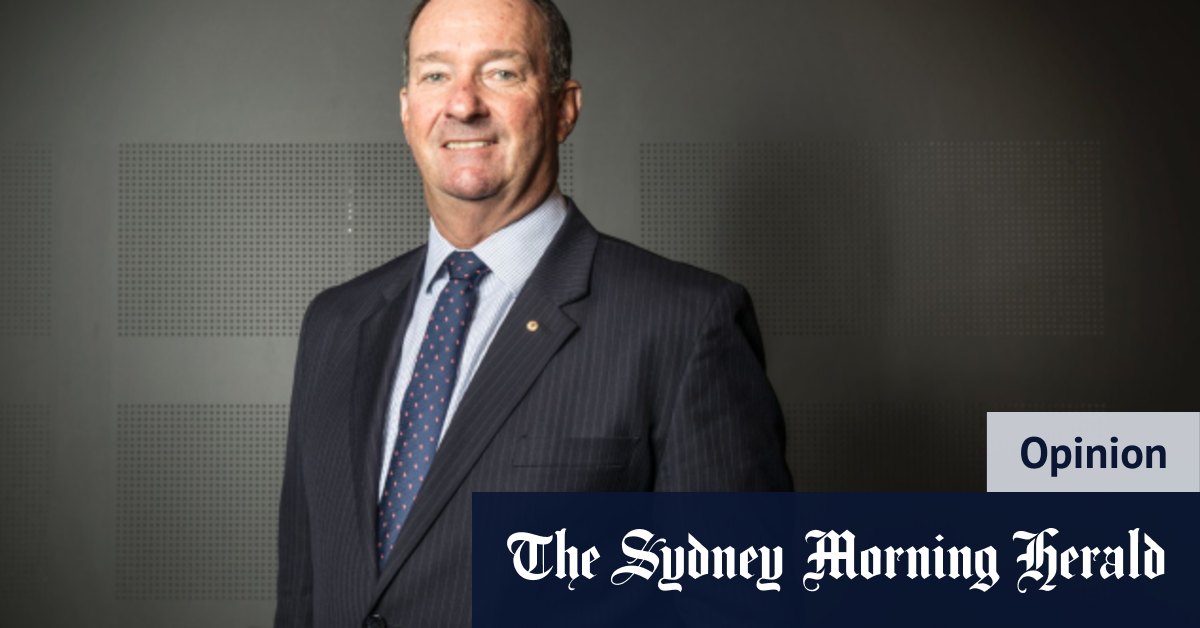 Beware of measures to end "harmful" debates
A coal mine leader, a physicist and a professor of feminist philosophy may seem strange bedfellows, but together they have reignited a long-simmering debate about the limits of free speech and tolerance in the world. our universities.
Mark Vaile, chairman of Whitehaven Coal and former leader of the Nationals, was the preferred candidate for the post of vice-chancellor at Newcastle University. But last week, after a campaign against his appointment by academics, university donors and activists, he turned down the post, with Federal Education Minister Alan Tudge saying he was "kicked out" because of " the cancellation of culture ".
Last week, physicist Peter Ridd also appeared in the High Court, where he appealed his dismissal by James Cook University in Queensland in 2018. He argued that the critical comments he made about the His colleagues' research on the effects of climate change on the Great Barrier Reef was protected by academic freedom. The university argued that the comments constituted intimidation.
The University of Melbourne, meanwhile, is considering a new "gender-affirming policy," which follows an activist campaign against feminist philosophy professor Holly Lawford-Smith. She is accused of "hate speech" and "transphobic rhetoric" by the University of Melbourne Students Union Queer Political Action Collective.
Mr. Vaile's appointment was doomed to be controversial. Newcastle is the world's largest coal port, but staff and protesters had the right to ask if his appointment was in line with the university's commitment to be carbon neutral by 2025 and divest from businesses of fossil fuels that were not committed to a low carbon future. But there is a precedent here that can be worrisome if a wide range of views or positions is deemed unacceptable.
The Ridd and Lawford-Smith cases concern the muddy area between an individual's right to say what he wants and whether it causes real harm to other people.
It is a complex area for universities. They must foster an environment where ideas of all kinds can be debated and contested, where shibboleths on all sides are sometimes contested. It is the notion of academic freedom; this is how we know the world is not flat.
Universities also have a duty of care to their students and employees. This includes legal norms regarding standard labor codes – what James Cook uses to fight Peter Ridd. Now, however, ideas about due diligence are being pushed into rather abstract areas of what might harm someone or threaten their "safety."
The fact that the High Court chose to hear Ridd's appeal suggests that it sees more in this case than a standard labor dispute. We hope they go beyond technical analysis to find out whether or not his comments can be defined as harassment and set a precedent that gives institutions a foothold on this quicksand.
The University of Melbourne has also tried to solve this problem. In March, he reshuffled his free speech policy in the interest of "promoting critical and free inquiry." However, perhaps sparked by an increasingly villainous conflict between feminist speaker Holly Lawford-Smith and transgender activists, the 168-year-old institution is now considering putting in place a warning about the policy: a clause d 'Gender affirmation' that would prevent its academics from engaging in public discourse that could 'harm' transgender and heterogeneous members of the academic community.