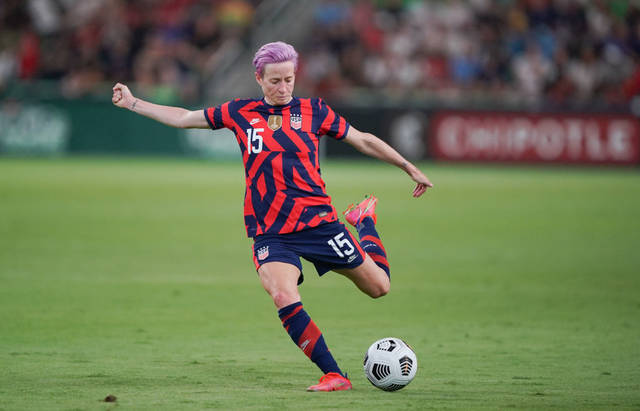 Comment: Jennifer C. Braceras – Soccer Rapinoe Is Not A Pay Inequity Victim
The players of the United States women's national football team are paid more than their counterparts on the men's team. But Megan Rapinoe isn't letting the facts get in the way of her PR campaign to pressure the United States Football Association to raise her salary.
In March, the gold medalist and two-time World Cup champion complained to Congress and President Joe Biden of being a victim of pay discrimination. She is also taking her case to the court of public opinion in a new "LFG" documentary on HBOMax.