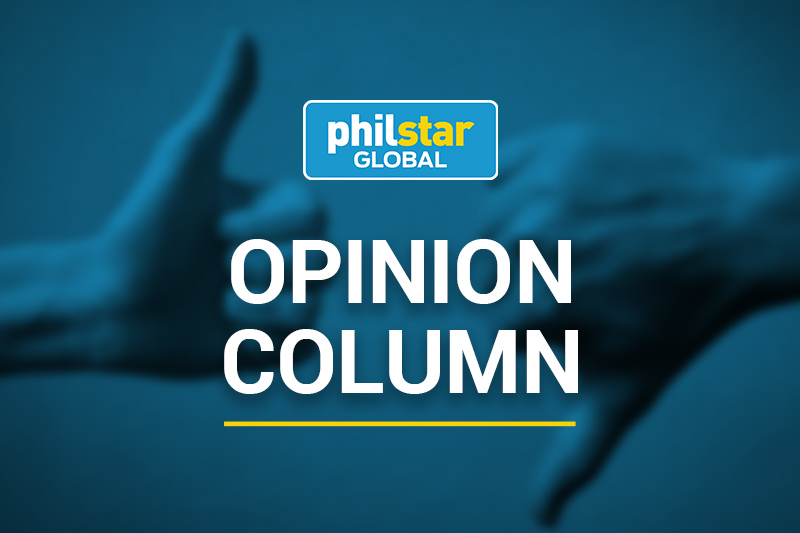 Deployment ban | Philstar.com
[ad_1]
The ban on sending contract workers abroad to Saudi Arabia continues, as the Middle Eastern country refuses to pay 4.6 billion pesos in wages and severance pay to 9,000 workers in the Filipino construction.
The Department of Labor and Employment (DOLE) previously banned the deployment of Filipino household helpers to Saudi Arabia after complaining that a former military (or police) general there had abused eight of his Filipino servants.
Tit for tat, Saudi Arabia has banned the recruitment of Filipino workers.
Hakim Al-Khunaizi, a Saudi investor, was quoted by the Saudi Gazette as saying that "the door to new contracts and visas will only be opened if the Philippines reconsiders the decision to send workers."
Nanakot pa ang mga hayop (These creatures have the nerve to threaten us)!
Arabia needs us more than we need them. We can send housekeepers to other "civilized" countries where they will be treated with respect.
It is questionable why the country continues to send Filipino workers, especially housekeepers, to Saudi Arabia, whose employers are mostly cruel to housekeepers.
I wonder if this retired Saudi general is the same one who, along with his wife, mistreated two good Filipinas twenty years ago?
The couple – the husband was a Saudi police general – were so cruel that they kicked the maids on the second floor of their house and the maids went down the stairs to the ground floor to small mistakes.
The same couple are said to have the two Filipino housekeepers standing naked in the hot sun for hours and whipping them multiple times.
One of the maids went blind in her right eye when steel wool, used to clean the pots, was rubbed on her face by her employer.
How did I learn about extreme cruelty? My public service program Isumbong mo kay Tulfo requested the repatriation of the two maids after I learned of their plight.
I sponsored the maid who went blind in her right eye when she married her fiancé, a security guard, months after she returned home.
With my help the two maids were able to get 1 million pesos each in damages which was a pittance if you ask my opinion.
What about the Saudi police general and his wife? They have never been punished for their cruelty to the two Philippines.
If you think the fate of the two Filipinas at the hands of their employers was an isolated incident, think again.
"Isumong," an audiovisual media platform, has been able to help repatriate hundreds, if not countless, Filipino domestic workers who have been abused by their employers in the Middle East.
My team and I were also successful in bringing home some deceased Filipino housekeepers in coordination, of course, with the Ministry of Foreign Affairs, Philippine Overseas Employment Administration and Social Welfare Administration. workers abroad.
Most of the good repatriated abused Filipinas (alive or dead when they returned home) were from Saudi Arabia.
I am not quoting all of the above to brag about Isumbong's accomplishments, but to show the barbaric treatment of Saudi employers when it comes to their Filipino maids.
In my experience – as well as that of my staff – with repatriating abused cleaners from Saudi Arabia, Saudi employers are cruel to their helpers nine out of ten times.
But can you blame the Saudi Arabs for being uncivilized? They were a predominantly nomadic people, living in deserts before the oil boom of the 1970s.
Arab men treat their women like sex objects. If they treat their wives like toys, how do you expect them to treat their Filipino maids differently?
Most of the Filipino housekeepers we helped repatriate complained of being raped or sexually harassed by their former male employers.
Many housekeepers have reported being physically abused by their female employers because of jealousy.
A gay esthetician complained to us that he was raped by 20 Saudi police officers while in detention for arguing with his employer.
Our government, however, is looking away or glossing over the abuse suffered by Filipino household helpers in Saudi Arabia – as well as other countries in the Middle East – because our country needs the money earned from it. to these "heroes of modern times".
Labor Secretary Silvestre Bello deserves the highest honor for standing up to Saudi Arabia for its abusive behavior towards Filipino workers.
* * *
I remember when, in the late 1970s, the mayor of Makati, Nemesio Yabut, and his bodyguards got into trouble with two Saudi consuls.
The diplomats, who were horribly drunk, were beaten black and blue by the fiery mayor and his police bodyguards on the premises of The Peninsula hotel.
The Saudis passed and touched the private parts of two attractive women who were the mayor's guests in the lobby of the five-star hotel.
This incident, although not reported in the local newspapers (it was martial law, remember?), Became a famous international cause.
The government of Saudi Arabia, from which we get a lot of our fuel oil, was furious.
The Saudis were only appeased after Ferdinand Marcos' government promised to punish Yabut for his aggression against their diplomats.
Everything was forgotten, however, after police bodyguards were dismissed from the service.
The mayor's bodyguards voluntarily accepted the "punishment" after receiving generous compensation. They were reinstated later.
All's well that ends well, as the saying goes.
As a result of this incident, Saudi diplomats in the country learned a lesson in good behavior.
[ad_2]