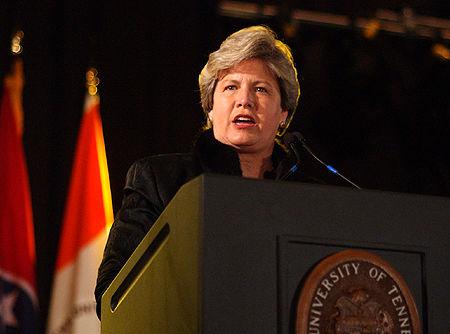 Deprived of Opportunities in Her Youth, Joan Cronan of Louisiana Was a Champion in Women's Sport | Sports
Editor's Note: This is the seventh in a series of stories about the 2020 Louisiana Sports Hall of Fame inductees. The induction ceremonies take place on June 26 in Natchitoches.
Joan Cronan learned early on that a determined effort would be required for women to achieve gender equality in sport.
Her introduction to this battle came in her hometown of Opelousas when she previously planned to play Youth League baseball with the boys she knew from school.
Things, however, turned out differently than she had hoped.
Instead of letting her play, the coaches had other ideas. They asked Cronan, now the University of Tennessee Emeritus Athletic Director, to become a cheerleader or a team manager.
The experience became a signature moment for Cronan, who, without having the alternative of playing softball, pledged to one day promote women's athletics when she had the chance.
Over five decades of this have led to numerous inductions in nationally recognized Halls of Fame and a range of professional accolades.
Cronan will receive most of it from her home state when she receives the annual Dave Dixon Louisiana Sports Leadership Award at the Louisiana Sports Hall of Fame induction ceremony on Saturday night in Natchitoches.
The Dixon Award, voted on by the Louisiana Sports Writers Association, recognizes sports administrative personalities who play a decisive role as a sports leader and administrator and bring honor to Louisiana nationally and internationally. Given since 2005, it rewards the recipient with an entry into the State Sports Hall of Fame.
During her college career as a coach and administrator, Cronan demonstrated much of what Dixon did as a sports visionary in Louisiana, primarily helping to elevate UT's women's track program to the Nationally recognized basketball power and brand rank.
His teamwork with legendary Lady Vols coach Pat Summit and other coaches under his direction produced 10 NCAA titles and 24 Southeastern Conference Championships from 1983 to 2012.
This allowed her to be raised to oversee the entire UT athletic program before her retirement.
It was unimaginable when she was growing up. But the sting of a denied opportunity led her to become one of the most important figures in the development of intercollegiate women's athletics.
"I knew what I wanted to be when I was 12," she said. "I was a tomboy before it was cool for women to play sports. I thought I was pretty good. I had beaten all the little boys in the yard, and Opleousas Park was right next to it. I took my batting glove and wanted to try, but this nice guy wouldn't let me play.
"I knew then that I wanted to be in a company that allowed women to compete. I think it's so important. To be successful you have to be competitive, and sport is a wonderful way to teach that. "
While coaching multiple sports and serving as a female athletic director for 10 years at the College of Charleston, Cronan became a national point guard.
In 1980, the College of Charleston was voted the best national women's athletics program by the American Women's Sports Foundation. It was a feather in his cap that helped spur his move to major college sports in Tennessee in 1983.
While at the College of Charleston, where she moved after her husband took a job at the Citadel, it was Cronan who got the ball rolling for women's sports there.
"It was still the dark ages when it came to women's sports at the college level," she said. "I knocked on the door of the president of the College of Charleston and said, 'Sir, you need women's athletics. "
"I was either a really good negotiator or a bad one because I came out as a female athletic director, volleyball coach, basketball coach and tennis coach."
In 2019, Cronan was named to the Women's Basketball Hall of Fame, following other national leadership accolades she received for individuals who have demonstrated a remarkable and positive influence on varsity athletics.
Cronan was instrumental in securing funds for the Women's Basketball Hall of Fame, located in Knoxville.
Now 77 years old and still extremely active, Cronan is rightly proud of the growth of women's sport since the passage of Title IX in 1972 – granting equal opportunities to female athletes.
"It laid the groundwork," Cronan said. "The opportunities are there now. Parents and grandparents want their daughters to have the same sporting experiences as sons, and it is. "