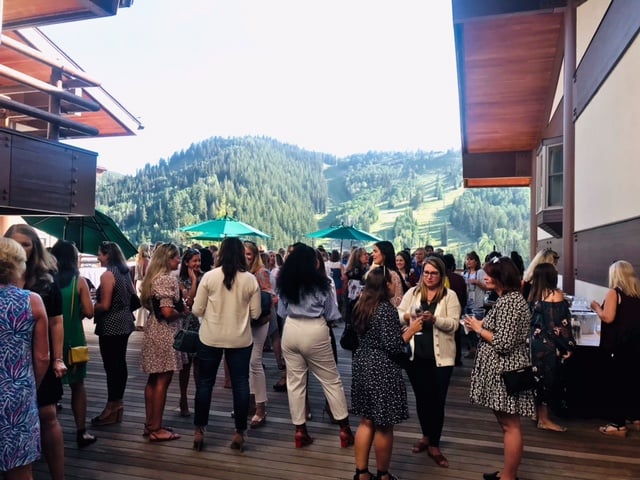 GlobeSt. Women of Influence Conference kicks off
Welcome to this year's Women of Influence Conference here at Stein Eriksen Lodge Deer Valley in Park City, Utah. This year's event brought together over 300 of the most influential women in real estate and in the form of a truly national event, the women came from 35 states.
Since 1983, GlobeSt. Real estate forum recognized a growing number of female commercial real estate professionals for their outstanding achievements. These individuals have personally impacted the market and dramatically pushed the industry to new heights with their outstanding successes and we look forward to honoring them on Tuesday evening.
The 3rd Annual GlobeSt. The Women of Influence conference celebrates these women who have moved CRE forward. During this nearly three-day event, these influential leaders will discuss the critical issues facing CRE today and in the future, what it means to be a woman in business today, and how CRE women leaders can elevate and support each other on their journey to the Top. They will discuss what they are doing to promote diversity in senior levels of management and what the industry can do to position itself for a more inclusive future.
Check out some of the photos from the opening cocktail party below and return to GlobeSt.com for more from the event.