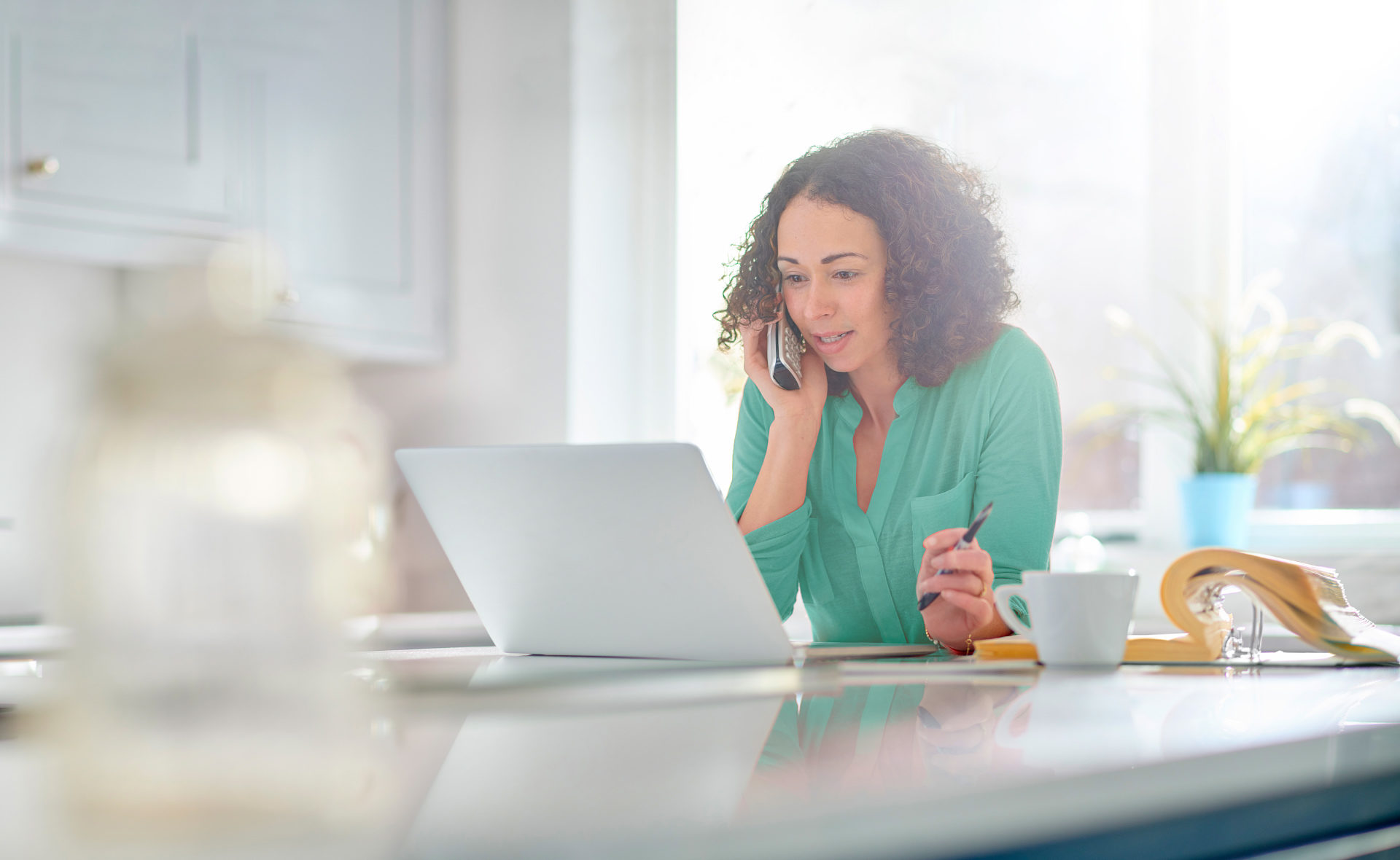 Guaranteed BBVA and Hepsiburada join forces to empower women entrepreneurs
With this new collaboration, women entrepreneurs who sell through the Hepsiburada platform and receive their payments through BBVA Guaranteed accounts will be able to take advantage of the many opportunities that the bank has prepared for them. Thanks to this collaboration, women entrepreneurs can use loans under favorable conditions with a grace period of 3 months and will also be exempt from the first year card fee for Bonus Business cards.
All women's initiatives also receive a free 10-sheet annual checkbook, salary payment possibilities, as well as Guaranteed private pension plans and insurance facilities for SMEs at very favorable conditions. Thanks to Garanti BBVA's online banking and mobile application, these customers will also be able to benefit from 100 free transfers / EFT. In addition to the possibility of paying salaries thanks to this collaboration, Guaranteed BBVA will pay employees of women entrepreneurs a promotional payment of 365 TL per person, and will also offer employees free credit cards and wire / EFT transfers through digital channels in the first year. Women entrepreneurs who use the full platform for their e-commerce needs will be able to access detailed information about this collaboration at Garantibbva.com.tr.
"Every opportunity to support women entrepreneurs is very precious to us"
Sibel Kaya, vice-president of SME banking at Garanti BBVA, underlined this new collaboration with Hepsiburada: "At Garanti BBVA, we believe that the most important driving force of economic and social development for a sustainable world is female entrepreneurship and presence of women in business. She added that it is in this context that the bank "continues to support women entrepreneurs by taking a holistic approach to our 15 years of continuous work with our leading Women Entrepreneurs program." The executive said it was is with this understanding that the bank "aims to reach more women entrepreneurs by collaborating with a valuable institution such as Hepsiburada, which makes important contributions to manufacturers and entrepreneurs in the rapidly growing e-commerce market.
Commenting on the extent of their collaboration, Garanti's Kaya said that they will offer "many advantages to the women entrepreneurs of Hepsiburada, in particular loans at advantageous conditions with a grace period of 3 months. With this cooperation, "she added," we will help our women entrepreneurs to protect their financial health, to benefit from a regulation of their cash flow and to offer the advantage of free access or on favorable terms to our businesses. products and services. We will continue to support women entrepreneurs who strengthen the economy by financing, encouraging, training and opening up to new markets for the sustainability of their businesses. "
Hepsiburada Commercial Director Murat Büyümez said, "At Hepsiburada, we are continuing our efforts to minimize and support the impacts of the difficult pandemic period on women entrepreneurs, albeit with diminishing effects. This new collaboration with Garanti BBVA is an important step towards the same goal and continue to support our women entrepreneurs. Speaking on behalf of a brand that has supported the presence of women in all aspects of life, he drew attention to the fact that since 2017, the brand "provided support to women entrepreneurs in the education, marketing and operating processes with our Technology Power program for women entrepreneurs. The executive went on to highlight the many new collaborations and investments that have been "implemented to reach more women entrepreneurs during the pandemic period, and thus continue to act as a lever in the economy".
"," location ":" bottom "," categoria_onetrust ":" C0002 "}, {" script ":" Google Tag Manager – 1 / 2 "," codigo ":" r n r n r n"," location ":" head "," categoria_onetrust ":" C0002 "}, {" script ":" Google Tag Manager – 2 / 2 "," codigo ":" r n r n"," location ":" body "," categoria_onetrust ":" C0002 "}, {" script ":" AddThis "," codigo ":" r n r n r n "," location " : "bottom", "categoria_onetrust": "C0004"}, {"script": "pixelES", "codigo": "", "location": "head", "categoria_onetrust": "C0004"}, {"script ":" pixelCO "," codigo ":" r n r n r n r n r n r n r n r n r n r n r n r n r n r n r n "," location ":" head "," categoria_onetrust ":" C0004 "}, {" script ":" pixelPE "," codigo ":" r n r n r n r n r n r n r n r n r n r n r n r n r n r n "," location ":" head "," categoria_onetrust ":" C0004 "}, {" script ":" pixelAR "," codigo ":" r n r n r n r n r n r n r n r n r n r n r n "," location ":" head "," categoria_onetrust ":" C0004 "}, {" script ":" pixelMX "," codigo ":" "," location ":" head " , "categoria_onetrust": "C0004"}, {"script": "pixelFacebookGlobal", "codigo": " r n r n r n r n "," location ":" head "," categoria_onetrust ":" C0004 "}]; / *]]> * /