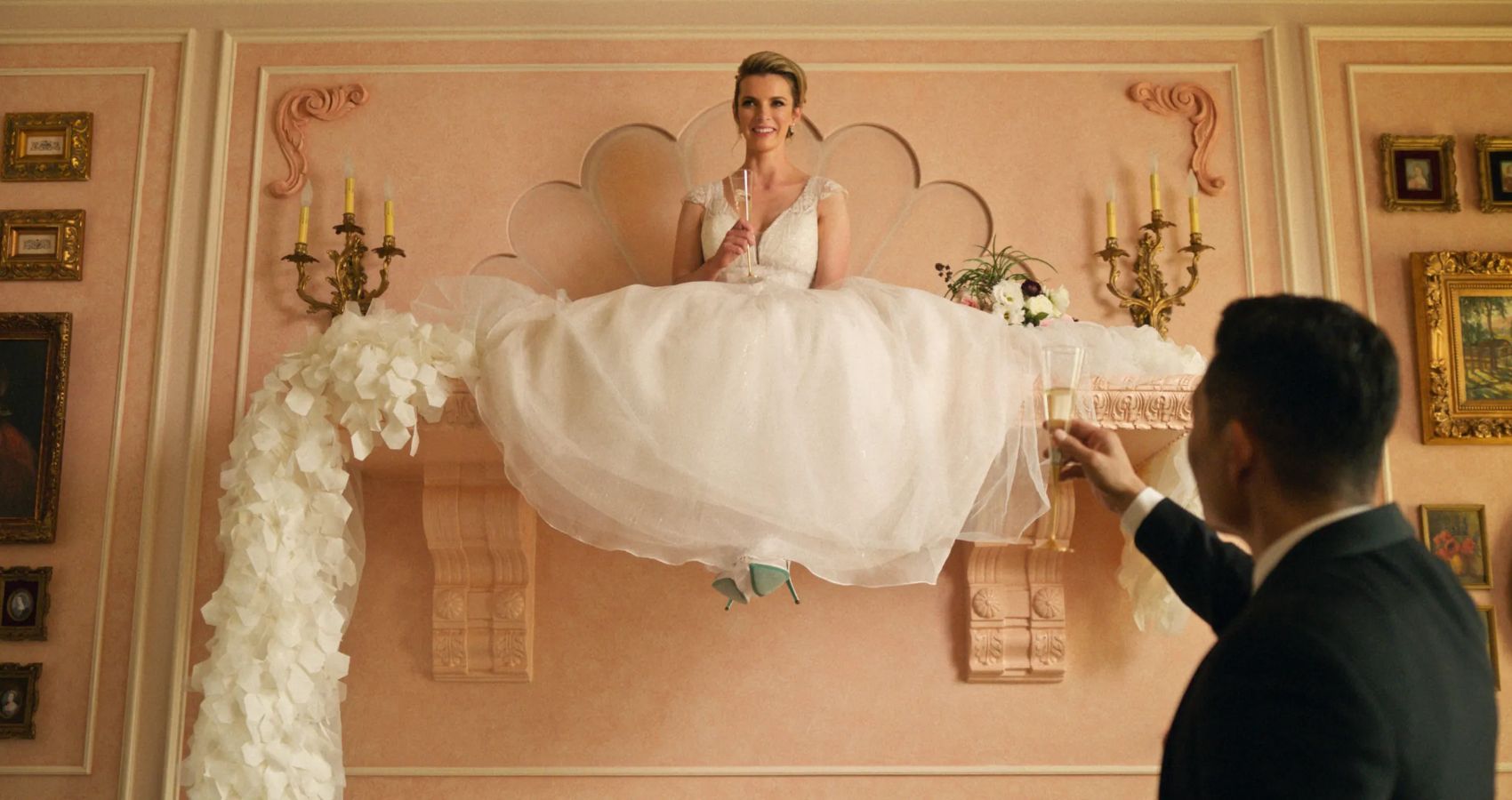 How Apple TV's Roar relies on the absurd to talk about what it means to be a woman
Spoiler warning: The roar of the Apple TV
The revolutionary tragicomedy of Phoebe Waller-Bridge, Flea bag, raises a relevant point at some point. At a feminist conference, the Fleabag (played by character Waller Bridge) points out to her sister Claire (Sian Clifford) that they are bad feminists for wanting the so-called perfect bodies in exchange for five years of their life. There is no right way to be a feminist. And being a woman doesn't really come with a guide on how to be one the perfect way. That sentiment resonates throughout the anthology series. Roarcurrently streaming on Apple TV+.
Created by Liz Flahive and Carly Mensch, the duo who also created the woefully underrated (and canceled too soon by Netflix) Shine, Roar is based on the 2018 short story collection of the same name by Cecelia Ahern (from ps i love you Fame). Although, like any anthology, the episodes vary in quality, Roar is nevertheless an important entry into the feminist work of pop culture. From homicidal incels in basements to emotionally violent ducks, Roar draws on the absurd to talk about what it means to be a woman in a world where we still have to fight for our fundamental rights.
How Roar deals with the everyday horrors of womanhood
In many ways, the fable stories of Roar can be considered a feminist version black mirror and blurred area. The only exception is that the dystopian horror elements of Roar don't exist in the distant future, but in the world today, and that's what makes most of these stories so compelling. "The Woman Who Was Kept on a Shelf" and "The Woman Who Solved Her Own Murder" are the main contenders for the show's smartest storytelling.
Issa Rae's Wanda refuses to be complicit in her own erasure at the end of "The Missing Woman" (directed by Channing Godfrey Peoples). But her story also gives us a glimpse of the joys of being able to celebrate your successes in a world that has always filled us with doubts or the pursuit of the next peak. As Wanda dances a little jig by the pool or enters the party to celebrate her work, she reclaims her power and her happiness. She claims a stake in a world where she can easily let powerful white men turn her away.
Cynthia Erivo's Ambia fights a triple battle in 'The Woman Who Found Bite Marks on Her Skin' (directed by Rashida Jones). She's a black woman and new mother, trying to maintain her top spot in corporate America. As the toll of motherhood and womanhood begins to literally take a bite out of Ambia's very personality, it's a sisterhood to lean on that finally comes to her rescue. When we see Ambia bleeding profusely at the operating table, complaining, only to be discharged until her husband speaks on her behalf, the story subtly undermines the medical system which is often hesitant to lend credibility to the pain of black women.
"The Woman Who Was Kept on a Shelf" (directed by So Yong Kim) has perhaps the most complex visuals and storytelling. Betty Gilpin's Amelia is raised by a mother who has internalized misogyny to such an extent that her repeated mantra to her daughter becomes a reinforcement of physical beauty over a woman's intellectual abilities. As Amelia waltzes into the life of a very wealthy man (Harry, played by Daniel Dae Kim), she thinks life would be a fairy tale romance. Instead, taking "wife/girlfriend trophy" to new heights, he puts it on a shelf for everyone to see, to look at whenever they want.
Over time, as Amelia loses her shine as a shiny new toy, Harry loses interest. He strips her of any agency in addition to doling out generous amounts of emotional neglect and financial abuse. But Amelia learns to date eventually. She breaks the shelf Harry built and builds her own instead, which, in a weird way, becomes a metaphor for taking the tools of the oppressor and rebuilding a whole new coat.
RELATED: Black Mirror Returns to Netflix with a New Sixth Season
"The Woman Who Solved Her Own Murder" (directed by Anya Adams) stars Alison Brie, Hugh Dancy, Christopher Lowell, Ego Nwodim and Jillian Bell in a rather poignant spoof of shows like real detective. Brie plays Rebecca Moss, a murder victim who gets stuck on Earth as a ghost and solves her own murder, as the two male detectives follow all the sexist tropes in the book and do a horrible job.
"The Woman Who Was Fed by a Duck" (directed by Liz Flahive) has a rather cheesy and cutesy start that quickly becomes the most twisted story of the lot. Starring Merritt Wever and Justin Kirk, "The Woman Who Was Fed by a Duck" isn't meant to be funny despite the episode's amusing title. The duck is only a metaphor to signal virtue. Fake woke men who will turn into abuse in seconds when they realize they can't control you the way they want.
Where the series fails
Despite Nicole Kidman and an intriguing premise, "The Woman Who Ate Photographs" (directed by Kim Gehrig) doesn't deliver. This is the story of a woman who is on the verge of losing her mother and who clings to her childhood memories by devouring photographs and reliving them. But there is no more depth in this story. Similarly, "The Woman Who Returned Her Husband" (directed by Quyen Tran), featuring the iconic Meera Syal of The Kumars at No. 42takes a rather blunt approach to its main subject.
However, "The Girl Who Loved Horses" (also directed by So Yong Kim) starring Alfred Molina, Kara Hayward and Fivel Stewart is definitely the odd one out in this series. The name may be a pun on the girl on horseback meme, but there's nothing funny, absurd, or even dark and twisty about it. A colorblind cast in a Western setup is perhaps the only innovative thing about "The Girl Who Loved Horses."
RELATED: How Russian Doll Season 2 Explores the Art of Letting Go
Despite the hits and misses, a possible second season might actually offer better and have the potential for more inclusive stories (especially involving more LGBTQ characters) of what it means to be a woman in the modern world.
Scott Derrickson says walking away from Doctor Strange 2 was the "hardest decision" of his career
Read more