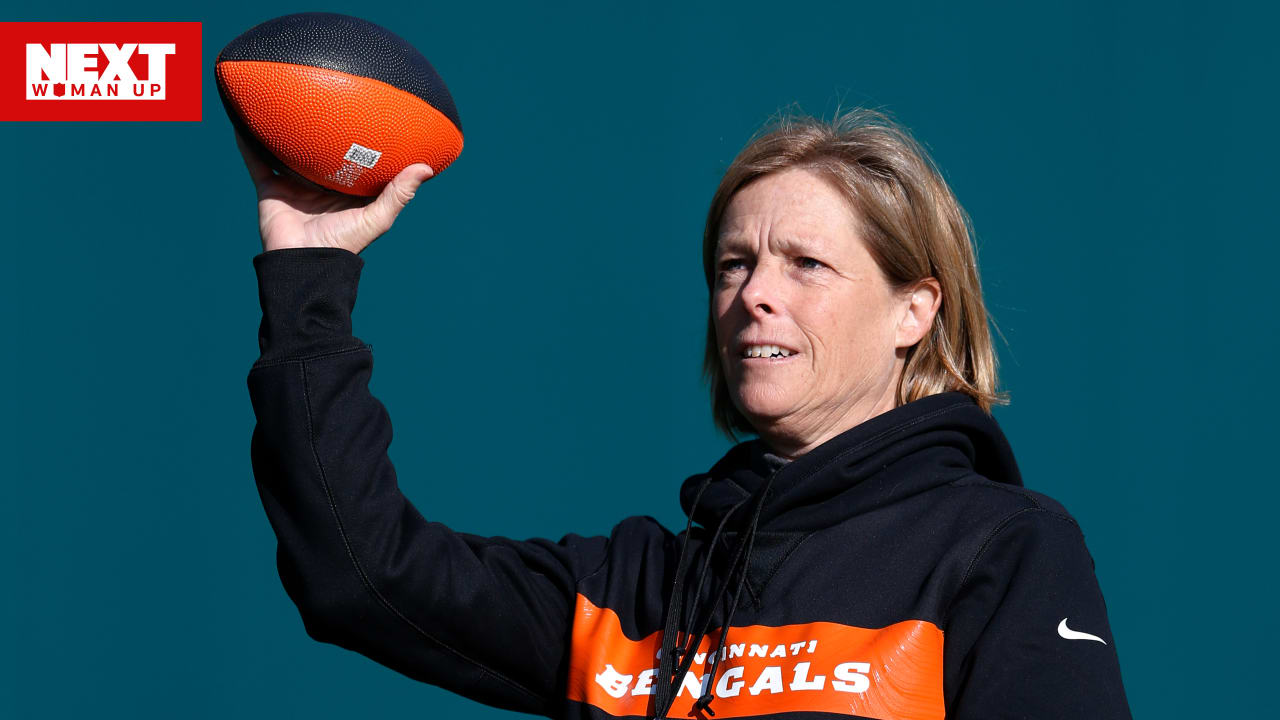 Katie Blackburn, executive vice-president of the Cincinnati Bengals
[ad_1]
I am curious about the process of player contracts and negotiations. How does it feel to be involved in this field?
I like the numbers and the salary cap side. Put the pieces together and try to make sure everything works. On the negotiating side, it's a fairly straightforward process. The draft rules have changed, and player contracts are simpler, which is good, because who wants to start in a conflicting way? It's much better when everyone can start on a positive note. I think that's a big plus for both sides on the draft side.
What's your favorite part of the job?
I like the job because there is a competitive aspect to football. I love football, and there is no doubt that is the funniest part. But there is definitely a business side to it as well, so you need to manage it responsibly. I love the variety and the different parts of the job and making sure we all move forward.
And what is the hardest part of the job?
If I have to answer honestly, it's when the team isn't doing as well as you want them to because, of course, that affects a lot of areas. This is the most difficult. But even in the tough times, I think we've done a good job of moving forward. My heart and soul are there.
When you look at your career as a whole, what are you most proud of?
I feel like I've tried to interact with everyone in this business, be it the people in the league office or the agents or anyone else, in a positive way that will benefit to all parties. I try to look good overall and try to get results that make sense to everyone. I'm just proud to be part of the Bengals. It was a family business, and now my daughters, Elizabeth and Caroline, work here and do great things.
How does it feel to watch your daughters working in the organization?
It has been incredible. They have so much more self-confidence and they are doing really well. It's fun to watch them step in, and they also worked here in high school. But I like that they want to take action and implement their ideas. I am impressed with what they have done in such a short time and I am really proud of them.
Let's talk more about the inclusion of women in the league. How have you seen the NFL evolve in this regard over the years?
Oh, there are a lot more women involved now. It's awesome. There is no reason why women shouldn't always have had opportunities. Even in the areas where some say it would be more difficult – training and that sort of thing – you see more women in these roles, and it's absolutely amazing. … Football is a great sport, and I'm happy to see more women getting involved. On the property side, it was interesting to see the number of women owners leading the different teams. I find it really amazing, and they all do a great job.
[ad_2]