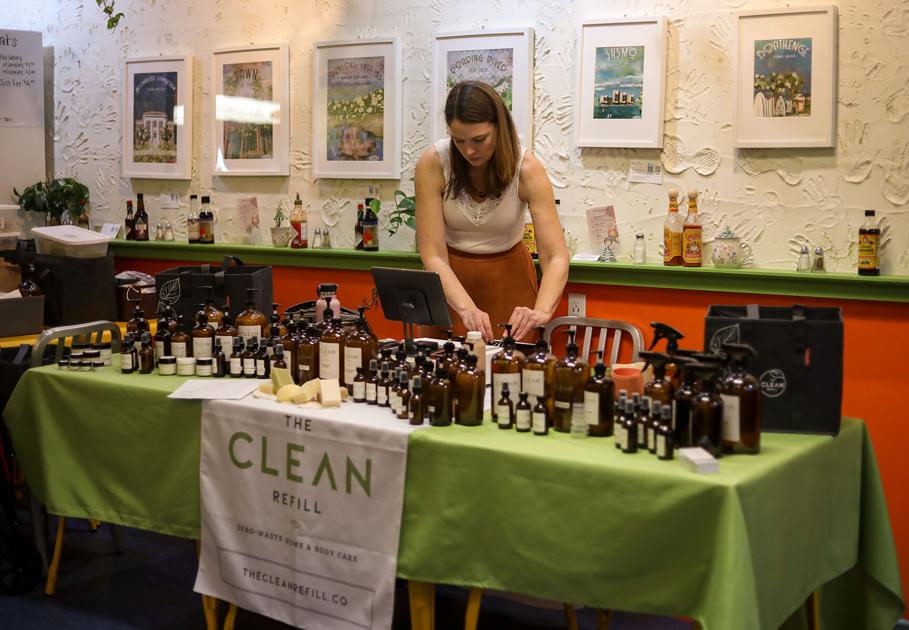 Local Women-Owned Businesses Collaborate on Networking Event | Local
Three Columbia companies – Tsokolatè, The Clean Refill and Raw Roots Curcuma – gathered at the Main Squeeze plant-based restaurant on Wednesday for the woman-owned restaurant's second weekly event.
Leigh Lockhart, owner of Main Squeeze, launched the event as an opportunity for women entrepreneurs to collaborate. She found most of the businesses through social media.
"For a very long time there has been this connotation that women always see themselves as a competition, but it is excellent proof that this is not true," said Jannah Sanchez, co-owner and chocolate maker of Tsokolatè. "Especially here in Colombia, I noticed that the women are so supportive."
Tsokolatè opened in 2008 in New York City, where the company primarily catered to large corporations. Sanchez decided to move to Colombia in 2019 to work with the Central Missouri Stop Human Trafficking Coalition.
"One of the things that I noticed just being in business is that men have their own kind of little society that they work with," Sanchez said. "It's a great way for women to have the same."
Not all of the business owners at the event were as experienced as Sanchez. Leah Christian, owner of The Clean Refill, opened her business in mid-August. She waits until she has more customers to open a storefront and said she appreciates Lockhart letting her settle in every Wednesday.
The Clean Refill is a zero waste company that sells soaps and cleaning products. When a product is missing, the company reuses the bottle, cleans it and refills it.
"I'm really thankful that Leigh reached out to each of us," Christian said. "It's really good for me because most of them have a little more experience than me, so they have insight, and there are things I can learn from them."
"Friendship is great too," she added.
Ranjana Hans, owner of Raw Roots Turmeric, has known Lockhart for years. The two have bonded over a common interest in turmeric and have discussed collaboration in the past. When Lockhart spoke about this event, Hans was elated.
"It was such a wonderful experience for me," said Hans. "I have the opportunity to meet these business owners, get to know them and their business. We are now tagging ourselves in our social media posts."
It's a wonderful trip, said Hans.
Although this was only the second time this event has taken place, the women plan to continue it indefinitely. Next Wednesday, they will be joined by Erica Martin, co-owner of JEMstone, an interior design company specializing in the sale of crystals and natural stones.