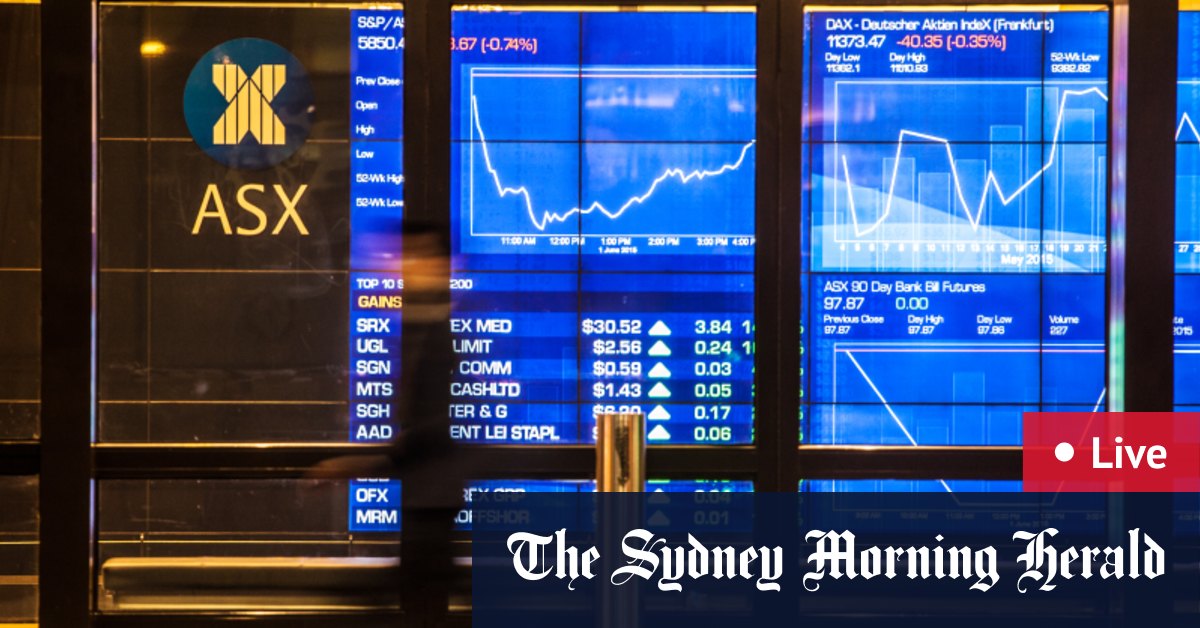 Markets live, Thursday, February 23, 2022
The ASX200 saw more than $69 billion in value evaporate Thursday, in the worst day of trading since September 2020, as Russian President Vladimir Putin announced a military incursion into Ukraine.
The benchmark plunged on the open of trade and lost more value as the day progressed, closing down 3% or 215.1 points at 6,990.6.
All sectors ended in the red on Thursday, with technology and materials stocks suffering the most, down 6.4% and 4.3% respectively. Mining giants were hit by falling iron ore prices which responded to concerns about China's demand outlook.
The volatile benchmark was dragged down by eight companies that took double-digit losses.
"The market has gone into full risk avoidance mode and the positioning has become very, very defensive, with the market really piling up on gold," said Shaun Weick, principal investment analyst at Wilson Asset Management.
"It looks like a buyer's strike – that's the feedback we're getting."
In the short term, the market will continue to evolve in line with the rapidly changing Russian-Ukrainian situation, he added.
"If the market feels the situation is defusing, that will provide some level of stability or context for which stocks can potentially stabilize.
"But I think until there is more clarity on the Russian-Ukrainian situation, the market will likely remain very, very tepid and cautious."
Life360 was the worst performer on the day, losing 28.8% of its market valuation after losses doubled and said it was unable to provide guidance for the current year.
Data firm Appen was not far behind, losing 28.7% after reporting results slightly below market expectations and also declined to provide guidance.
Healthcare companies Clinuvel Pharmaceuticals and Imugene lost 17.3% and 15.4%, while consumer stocks Pointsbet, Flight Center and Blackmores lost 11.7%, 10.1% and 9.2% respectively.
Gold has once again proven itself as a safe haven, hitting its highest price since January last year. Australian gold miners were among the few stocks to post gains on Thursday, led by Perseus Mining, which rose 12%. Newcrest closed up 4 percent.
Cryptocurrencies – often seen as a hedge against stock market moves – have shown that they are not immune to geopolitical shock.
Bitcoin lost more than 8% of its value in the 24 hours to 4:30 p.m. AEDT on Thursday, while Ethereum and Ripple both lost more than 11% in the same period.
The drop is a continuation of the fall in cryptocurrency prices over the past week; Bitcoin is down over 20% in the past seven days.
On the other side of the spectrum, the ASX's best performer by far was CIMIC, which rose more than 33% after its majority owner Hochtief offered to buy out minority investors at $22 a share.