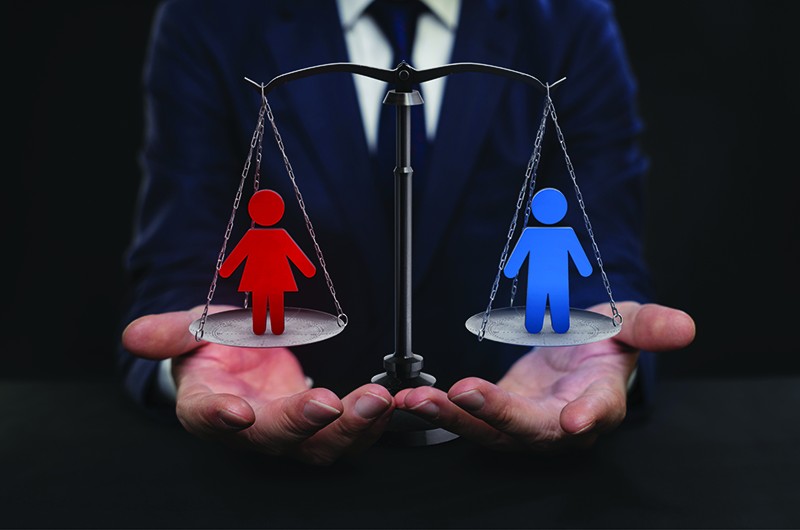 New Mississippi Equal Pay for Equal Work Law
By Becky Gillette
Contains vulnerabilities that affect some
In April, Mississippi became the latest state in the nation to pass pay equity legislation to require employers to pay the same wages to women as men under similar working conditions performing substantially equal work requiring the same skills, education, effort and responsibility. The law that went into effect July 1 is called the Mississippi Equal Pay for Equal Work Act.
Scott Waller, president and CEO of the Mississippi Economic Council, said MEC was very supportive of the legislation. "We worked with lawmakers on the issue and believe the final language was fair," Waller says.
Steve Cupp, a Fisher Phillips partner in the company's Gulfport and New Orleans offices, says the law brings Mississippi into compliance with the federal Equal Pay Act of 1963. While most of employers were already subject to federal law, Cupp says state law is changing that. a little.
"I wouldn't exactly call it digging in Mississippi, but it does provide extra protection for employees," says Cupp, who specializes in labor and employment law. "To me, as a litigator representing employers, state law allows a plaintiff to file a lawsuit and pursue it in state court. If you file in federal court under the federal law, or if a federal claim is filed in state court and then referred to federal court by the employer, federal jurisdiction tends to be more favorable to employers. This is one of the few state employment laws on the books. Keep in mind that Mississippi doesn't even have a Department of Labor and most states do. This was kind of a revelation to practitioners that Mississippi has finally put an employment law on the books. But there are limits to that. It will probably be quite easy for a company to defeat a claim due to certain ways in which compliance with the law is defined."
States can pass laws that offer more protections to employees than federal law and some states like California, New York and even Louisiana have done so. States are not permitted to pass employment laws that do not meet minimum federal standards.
"When it was proposed, the law was heavily criticized by many advocacy groups who say there are too many exits here for the employer," Cupp says. "The difference is that federal laws provide exceptions for seniority, merit systems, and the catch-all 'any factor other than sex' phase. This phrase under federal law is not further defined. The courts have been left to determine what that phrase means.Mississippi has gone ahead and defined some of the things that could be used as factors other than gender, such as salary history, continuity of the job, the extent to which there was competition with other employees for the employee's services, and whether anyone was negotiating for a higher salary."
Cupp says the law can have a disproportionate impact on women who leave the workforce to raise families and then re-enter the workforce. Employers can justify paying her a lower rate by saying she is no longer in the workforce.
"I think that's a legitimate criticism, but that's what we got," Cupp says. "That was the meaning of the criticism from a workers' rights group. One group online says they would rather there be no law than this one. It is clearly intended to generate business for Mississippi and not to implement more protections beyond the federal level for employees. But Governor and Attorney General Lynn Fitch says it's necessary and a step in the right direction.
The provision allowing a woman to be paid less than a man for asking for a raise raises difficult questions. How do you know what other people in your business are paid? This can be seen as an intrusive question. Some may consider what they are paid to be private. It is not uncommon for companies to discourage employees from discussing their wages and benefits, although the National Labor Relations Board holds that employers cannot prohibit employees from discussing their compensation with each other.
In every equal pay case Cupp has been involved in, it has always been a situation where a woman was paid less than a man for the same type of work. The American Association of University Women has estimated that full-time working women in Mississippi earn twenty-three percent less than men.
Cupp says that if a company faces an equal pay lawsuit alleging disparate wages, the company can simply increase the employee's rate of pay, perhaps pay back wages and avoid the cost of lengthy legal proceedings. One thing he says they can't do is cut the male employee's salary to match the female employee's.
If a violation is proven in court, Mississippi law limits remedies to attorneys' fees, prejudgment interest, damages, and 100% of the difference in unpaid wages for a period of two years. Cupp says the federal law contains similar remedies, but allows an employee to assert a claim dating back three years, and each paycheck issued that contains unequal pay restarts the statute of limitations.
Mississippi law also exempts small businesses from compliance. Cupp says Mississippi law defines an "employer" as any entity that employs five or more employees. Federal law may apply to an employer with fewer employees as long as the employer or employees are subject to the Fair Labor Standards Act.
Another difference is that Mississippi law defines an "employee" as someone employed to work forty or more hours per week, while federal law does not require full-time employment.