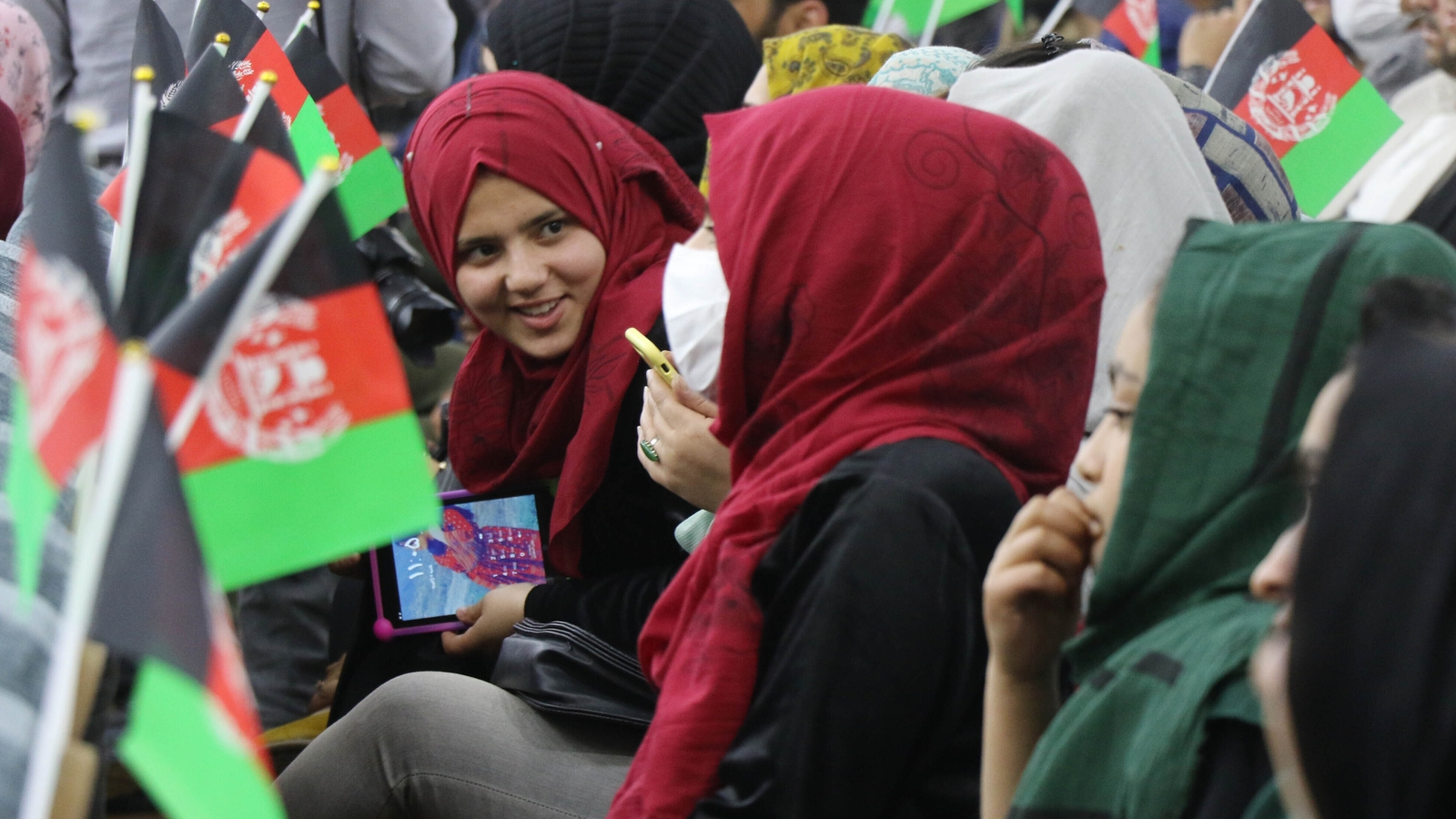 Peace in Afghanistan, women's rights "on hold"
US troops withdrew from their main military base, Bagram in Afghanistan on Friday, as one of the country's top commanders warned the country could slide into civil war without them.
The base will be officially handed over to the Afghan government in a ceremony today. But while the pullout effectively ends the longest war in American history, there are serious concerns about the power vacuum and instability left behind.
Insurgents advanced across Afghanistan, especially in the north, and the Taliban refused to declare a ceasefire.
The United States has called for an end to the current violence and respect for the human rights of all Afghans, but many warn that all hard-won rights, especially for women, are now under threat.
The head of the Afghan peace council, Abdullah Abdullah, on Thursday warned of fears the country's survival was in danger, as wars and conflict now approach the capital, Kabul.
The Irish Peace and Conflict Network heard this week from a prominent Afghan human rights activist, who warned that as the September deadline approaches for the withdrawal of around 10,000 foreign troops from the country, "women's rights are really at stake".
Horia Mosadiq, who worked for Amnesty International and was the subject of personal threats for the problems she highlighted in Afghanistan, said there had recently been an increase in deliberate attacks against women and women. girls.
She said it is only when these are properly investigated that there could be steps towards a more lasting peace.
She said: "Really, we don't know what will happen after September, because right now we are witnessing an escalation of the conflict… and also a significant increase in the number of targeted killings against human rights defenders, civil society activists and the media. workers, for example.
"In 2020, around 18 human rights defenders and activists were killed, more than seven journalists were killed and all in active and targeted assassinations."
Shocking attacks on women and girls
She said one of the most shocking attacks was the deliberate targeting of a maternity hospital in Kabul over a year ago, on May 12, 2020. Gunmen entered Dasht- hospital. e-Barchi and opened fire, killing 24 people, including mothers and children. and a midwife.
The midwife worked for the international medical association Médecins Sans Frontières (MSF – also known as Médecins sans frontières) which had been managing the maternity hospital there since 2014.
MSF was then forced to shut it down, claiming to have taken the decision "on the understanding that the victims were deliberately targeted". She has not been able to operate there since then, as the safety of her staff is not guaranteed.
Speaking on the first anniversary of the attack last May, Dr Isabelle Defourny, MSF director of operations, said: "Our investigative exercise gave no indication that MSF, as a institution, was directly targeted. However, we cannot exclude that the presence of MSF in this service may have played a role in the choice of this target.
"In any case, the first targets of this attack were pregnant women and women in labor in a maternity hospital that we manage. We know that the attackers went straight to the maternity hospital and killed the pregnant and laboring women there. .
More recently at least 80 people, mostly schoolgirls, have been killed and 160 injured, following multiple explosions at a school
"Two children who had come for routine immunizations and another guard were also shot dead in the attack. Health workers were also killed and injured."
MSF said the maternity ward was an indispensable resource with 16,000 deliveries taking place there in 2019 alone. The United Nations condemned the attack as a "new low" with Deborah Lyons, the UN Secretary-General's Special Representative for Afghanistan, swearing at the time that "the perpetrators must be found and held to account" .
To date, no one has claimed responsibility for the attack.
More recently, at least 80 people, mostly schoolgirls, have been killed and 160 injured, following multiple explosions at a school, also in the Afghan capital Kabul.
The boys and girls were studying at the high school in three teams, but the attack was aimed at the second team, which was reserved for female students, according to education ministry officials.
Again, no group claimed responsibility for the attack, but the Hazara minority neighborhood, where the school is located, has been repeatedly targeted by militants.
Ms Mosadiq told the online event, titled "Ireland and the Women, Peace and Security Agenda in the Council", that her faith that the Taliban are open to change in the ongoing peace talks, was shaken. She says there has been little accountability or prosecution of the perpetrators of these attacks.
"We are still waiting to see if there is any form of justice in these situations. We know that the Taliban continue to publicly deny their involvement in such attacks, but looking at the imprint they have left in the past, by looking at their record … leaves us no doubt to see that … if not for all of these attacks, but for the most part, the Taliban are responsible, "she said.
Ireland in the Security Council
Talks in Qatar between the Taliban and representatives of the Afghan government on a political settlement in that country are now at a standstill. Many countries, including Ireland, which is now six months away from its two-year tenure on the UN Security Council, have recognized that this is a pivotal moment for Afghanistan.
Last month, Foreign Minister Simon Coveney spoke at the Security Council's quarterly briefing on the situation in Afghanistan, where he said there had been "an alarming deterioration of the situation security and humanitarian action, and devastating attacks targeting civilians.
He said women's rights cannot be the price of peace in Afghanistan.
AT #UNSC debate Min. @SimonCoveney Highlighted:

Concern @ continued violence and lack of progress in the peace process
🔸Necessity of women's participation in peace negotiations and protection of human rights
🔸 Urgent need for a response to the rapidly deteriorating humanitarian situation pic.twitter.com/lEoVSUpXAP

– Ireland at the UN (@irishmissionun) June 22, 2021
"For Ireland, ensuring that women are at the table of all peace talks and the procession is not empty rhetoric. It is a position that has been informed by the lived experience of our country. own island, "he said.
"Afghan women are asking to be heard. Yet they continue to be seriously under-represented and excluded from peace negotiations. This is unacceptable and must be remedied. Participation is their right.
Áine Hearns, director of the conflict resolution unit at the Foreign Office, said Ireland has taken a consistent and strong approach to women's rights and said that the "peace and security agenda for women women "on the Security Council would be a key priority for Ireland while there.
She told the online event: "Women can be agents of change when they are brought to the table," and she said it was something Ireland was working on, with countries sharing the same ideas, including Mexico and Norway.
"We have seen on this island the important role that the Women's Coalition has played in the peace process in Northern Ireland, implementing the Good Friday Agreement, which is still in force," she added. .
Women's rights gains and girls' education threatened
The United States and many other Western countries have cited the education of girls as an example of one of the major successes of years of foreign presence in Afghanistan.
During the intransigent Taliban regime of 1996, until their ouster in 2001, girls were prevented from going to school and almost all women were forced to quit their jobs, their movements carefully monitored. A strict dress code of a full-length burqa, which covered their face, was enforced. Many women were also not allowed to go out unless accompanied by a male relative.
Today, especially in cities like the capital Kabul, many women work outside the home, and more than a quarter of the Afghan parliament is made up of women.
More than 3.5 million girls are enrolled in school, according to USAID, compared to none during the Taliban's rule.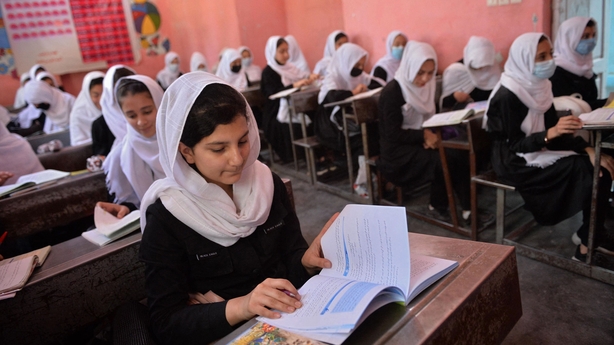 Nevertheless, an estimated 3.7 million children are still out of school, 60% of whom are girls, according to UNICEF.
As the security situation deteriorates, due to the vacuum left by foreign forces, there are fears that some hard-line Islamist groups will embolden and threaten these gains for women.
The Taliban say it is open to girls' education, to the extent permitted by Islamic law or Sharia law. They denied responsibility and condemned the bloodshed in the recent attack on a school.
Mosadiq, however, warns that the international community must now hold the Taliban to account for what happens next: "To make sure they stick to this in action and not just in words."
She added: "We want to see how many girls' schools have been reopened in areas under their control. How many female civil servants who are members of parliament can attend and carry on with their daily activities?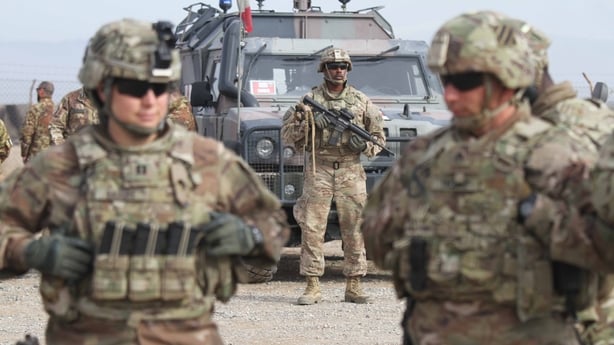 Recent Taliban Gains
Taliban insurgents have now captured more than 50 of Afghanistan's 370 districts since May, according to UN Ms. Lyons.
She warned this week that the escalating conflict in that country poses a risk of insecurity for many other countries, warning at the UN Security Council meeting that news of the foreign troop withdrawal sends a "message" earthquake 'across Afghanistan.
After 20 years, the United States has already started withdrawing its remaining 2,500 troops from Afghanistan and aims to be completely out of the country by September 11, the anniversary of the attack on the Twin Towers in New York. Nearly 7,000 non-US military personnel from primarily NATO countries – as well as Australia, New Zealand and Georgia – also plan to leave by then.
US Ambassador to the United Nations Linda Thomas-Greenfield said the decision to withdraw US troops was not taken lightly.
"We will use our comprehensive diplomatic, economic and assistance toolkit to support the peaceful and stable future that the Afghan people want and deserve and will continue to support the Afghan National Defense and Security Forces in securing their country." , she told the Security Council.
She added: "The preservation of women's rights remains a primary concern and should not be used as a bargaining chip at the negotiating table. Men's rights are not negotiable. Women's rights are not negotiable. Human rights are not negotiable.
She urged the Security Council, with the support of countries in the region, to push the parties back to the negotiating table.