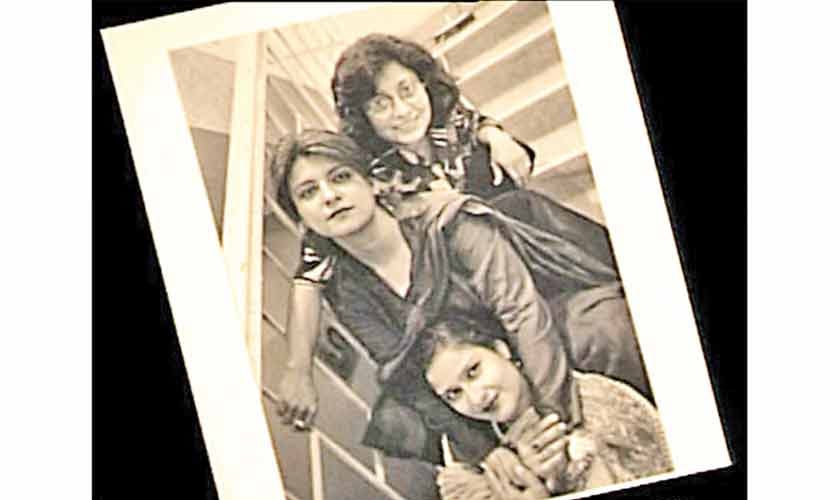 The Golden Age of Television | Bis
As the country enters its 76th year of independence, we thought it might be fun to revisit what our national television station, Pakistan Television (PTV), and the country's first private television station, Network Television Marketing (NTM), once had to offer and captivated generations of viewers. Here are some immortal TV shows, sitcoms, and TV movies that were both groundbreaking and memorable:
farar (1996)
farar is a TV movie that remains iconic due to its three unconventional female leads who led the way in their own unique ways. Starring Sania Saeed, Marina Khan and Huma Nawab among others, this TV movie explored feminism, independence, music, dance and fashion in the cosmopolitan city of Karachi. With a stellar cast, excellent direction by Mehreen Jabbar, and a gripping narrative poignantly written by Azra Babar, this TV series is considered ahead of its time and a cult classic.
Kahaniyan (2002)
With Kahaniyan came a new teleseries format for Pakistan, that of "tele-anthology". Like an intriguing collection of short stories, this anthology drama series featured standalone 45-minute episodes, each telling an individual story where the same actors appeared as new characters, allowing audiences to see them in different avatars. Kahaniyan explored stories of women and men from different backgrounds and economic classes, with each episode having a distinct name and title, leaving viewers wanting more. The series featured veterans like Yasir Nawaz, Nadia Jamil, Samina Peerzada, and Humayun Saeed, among others.
50-50 (1978)
Who can forget the classic satirical comedy series 50-50? It was a brilliantly hilarious show that aired on Pakistani television from 1978 to 1984 and tackled all sorts of social and political issues through humor. A critically acclaimed show that adhered to the saying "laughter is the best medicine", the show had viewers glued to their seats and laughing at their worries. Nowadays 50-50 remains one of a kind, and no Pakistani comedy show of the 21st century has even mastered comic book timing like it has.
Khuda Ki Basti (1969)
According to the novel of the same name, Khuda Ki Basti was dramatized by Shaukat Siddiqui, the novelist himself, for PTV, with 26 episodes of 25 minutes each. This show was exemplary as it addressed socio-political issues, class differences, post-partition circumstances and much more through simple yet nuanced storytelling. More importantly, the main characters were from economically modest backgrounds, which allowed a large percentage of the country to relate to the series.
Shaam Se Pehlé (1998)
A simple love story between two elderly widows in search of companionship, this subtle and sweet TV movie is about what it means to find love in later life. This TV movie argued that loss and loneliness not only affects the country's youth, but can also profoundly affect our elders. It normalized two elderly people exploring the idea of ​​marriage and navigating the complications of having their children accept their decision. Starring Uzma Gilani, Abid Ali, Badar Khalil, Tazeen Hussain and Adnan Jilani, this show addressed love through music, poetry and drama.