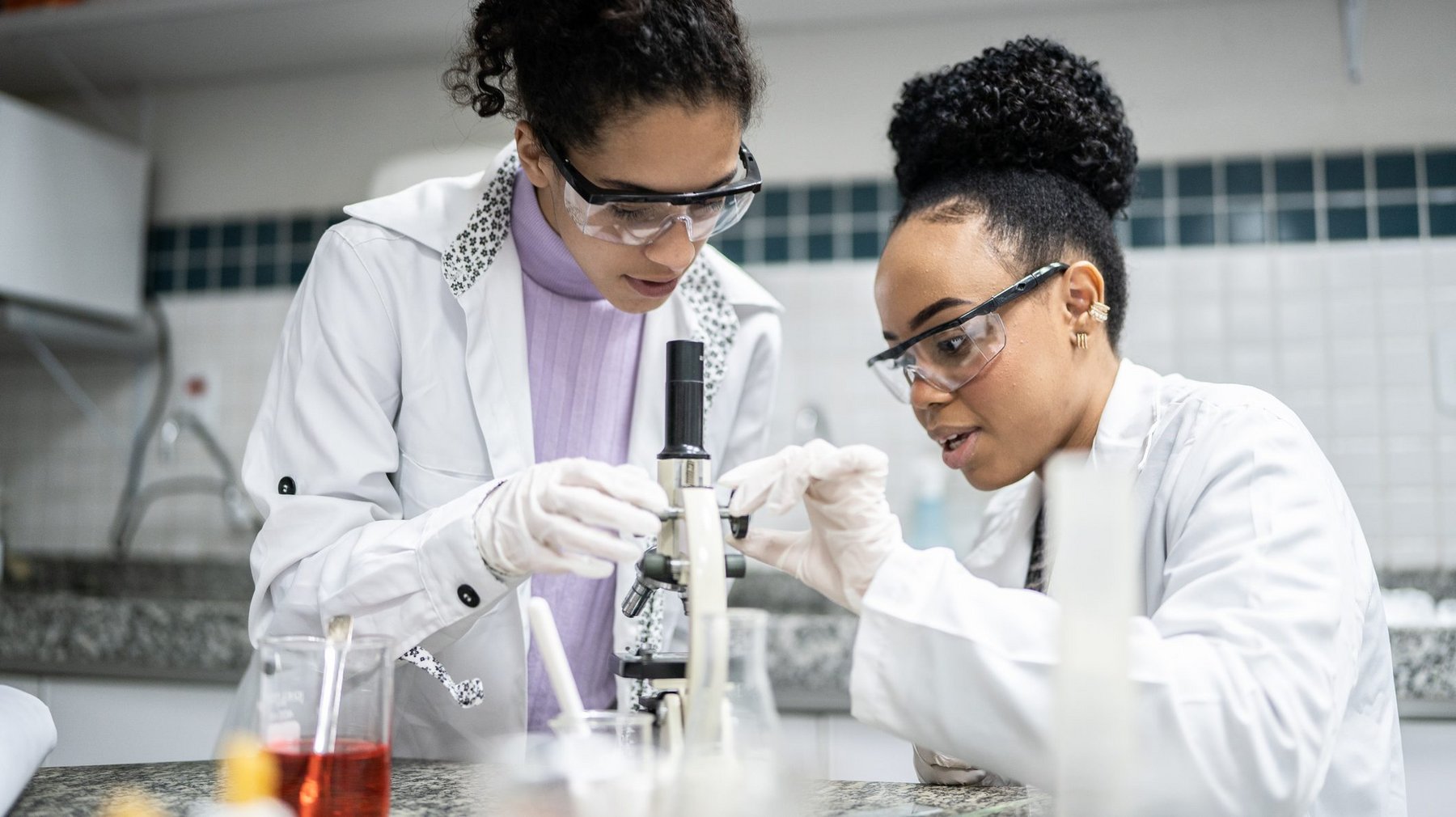 Women in STEM – closing the gender gap, closing the skills gap
It is a universally recognized truth that women and girls seeking to advance their STEM education have long faced enormous challenges in a traditionally male-dominated field.
And while the past few decades have seen the global community make increased efforts to inspire and engage women and girls in science, and women themselves have made tremendous strides in increasing their participation in higher education , they remain underrepresented – but even more so in the workplace.
Women are underrepresented in STEM, but especially in the workplace
While women make up 47% of the total workforce, they are statistically underrepresented in STEM, with less than 30% of researchers globally being women, while the share of female CEOs in technology companies is only 10%.
According to the UN, in cutting-edge fields like artificial intelligence, only one in five professionals (22%) is a woman; while women make up only 28% of engineering graduates and 40% of computer science and computer science graduates.
This number is higher in some countries, such as India, where 43% of total STEM graduates are women, but the figure drops dramatically with only 14% becoming scientists, engineers and technologists.
This is a global problem, with far fewer women working in the field than graduates, proving that supporting women in the STEM workplace simply doesn't work.
Hardly surprising considering that female researchers tend to have shorter, lower-paying careers and are often passed over for promotion, the UN reports. Or that when it comes to working in engineering and technology, the fields that offer the most dynamic and best-paying jobs, a man's entry-level salary is more than $4,000 higher. to that of a woman with comparable qualifications. , notes the United States Bureau of Labor Statistics.
The STEM skills shortage represents a huge opportunity – for women and society
This comes as there is a growing demand for STEM skills and a huge shortage in all areas of technology, especially the technology skills that are driving Industry 4.0. According to the Bureau of Labor Statistics, the shortage of engineers in the United States will reach 1.2 million by 2026, while the demand for software engineers is expected to increase by 22% by 2030.
Therefore, by supporting and encouraging women in STEM, not only is the tech talent shortage gap closed, but women can be pulled out of low-paying work.
STEM careers tend to be much more lucrative than non-STEM jobs, so closing the gender gap in science and technology will help close the gender income gaps. On average, tech salaries are nearly 80% higher than non-tech jobs, according to Tech Nation. report revealed.
Initiatives and programs help provide STEM support and funding
To help close gender gaps and improve the future of women in STEM, a collective effort is needed from educators, leaders in industry, society, government and individuals. , to create strong pipelines of women through early mentoring, funding and retraining.
Various nonprofits and others are also working to provide support, mentorship, funding, and scholarships at different levels and to different groups, designed to bring more women into STEM.
Some of the latest Americas-focused initiatives include the IDB Lab Project LAC Women's Acceleration Program designed to accelerate female-led STEM startups in Latin America and the Caribbean; and the Historically Black Colleges and Universities (HBCU) Pre-Acceleration Program, a collaboration between nonprofit organizations HBCU Founders Initiative and UNCF TechVentures offering eight-week accelerators for early-stage founders.