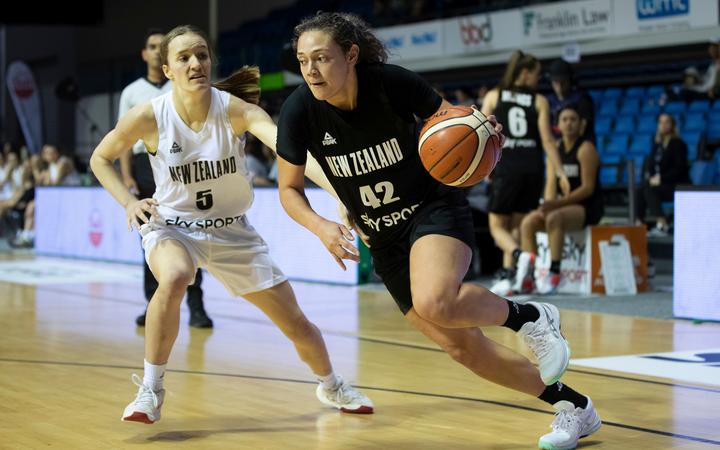 Women's basketball competition heads to uncharted territory
A "changing" overhaul of the National Women's Basketball League (NBL) will bring pay equity, top talent and better prepare the Tall Ferns for international competition.
Five new franchises will play a 12-game home and away regular season starting in mid-2022, followed by a Final 4.
Expressions of interest are now being sought from potential owners of the five franchises, which will cover all of New Zealand and receive unique names, brands and colors.
NBL general manager Huw Beynon said it was a long overdue change for women's football.
"This league will catapult women's football in Aotearoa into uncharted territory," Beynon said.
"It will allow our athletes to reach the best leagues in the world, it will give them a professional league to play in at home, and most importantly, it will expose the next generation of basketball players and fans to our amazing kaiaka wahine."
Significant investments have been made in player salaries – which will be governed by the league – meaning the athletes will be the highest paid basketball players in the history of the national league.
Beynon said it can only be good for the local players.
"To attract the best players, we have to pay them what they're worth. We are delighted to welcome our home Tall Ferns – as well as the best imports – who will help raise the level of our competition."
BBNZ board member Megan Compain – and a pioneer of women's basketball in New Zealand – said the overhaul was vital for the continued growth of women's football.
"It's exciting and truly revolutionary, in the sense that it creates an ambitious path for current and aspiring Tall Ferns to come home and play in meaningful competition – and get paid for it," Compain said. .
"It also shows that there is both a commitment and an investment in women's football, which will help attract the best talent to play in the league."
Compain said equal pay between men's and women's competitions was a "game changer".
"It tells fans and sponsors that this 'product' is worth watching and worth investing in, and that we take our female athletes seriously.
"This is a fantastic signal as our female athletes will earn the kind of money that will allow them to play professionally and invest more in themselves to become better female basketball players – without having to occupy a career. other job or face other financial pressures. "
The teams will be announced in February.